WHY HIRE?

Bubs are all different shapes & sizes & have all different kinds of outputs, so no matter how much research you do, how many reviews you read, you will never know WHAT WORKS FOR YOU until you try them out for yourself.

So why not invest time finding that perfect fit first. Reduce the environmental impact of unused cloth + SAVE MONEY by purchasing only what you need & not what you don't. 

Save yourself the disappointment of buying another cloth nappy that just isn't right for you.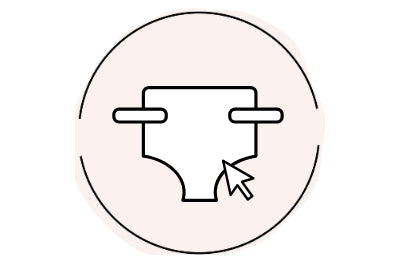 SELECT YOUR STASH
Create your own hire stash from our nappy library or from one of our carefully collated hire packages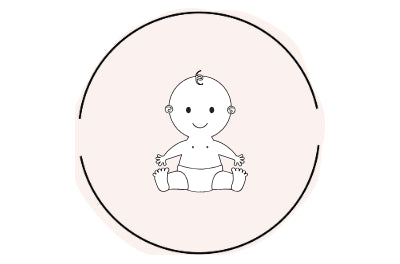 TRIAL YOUR STASH
Get a good feel for the nappies that work for you! Hire period starts from the day your package arrives.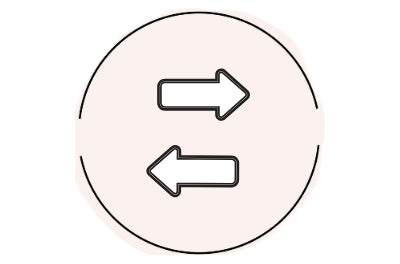 RETURN.......OR NOT
Buy the nappies you love at the end of the hire period and simply return the nappies you don't.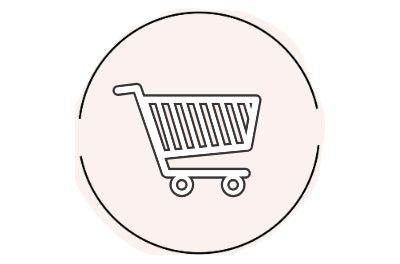 BUY YOUR FAVOURITES
Our hires include a complimentary discount on future purchases....our contribution to your stash!
Or simply SHOP our beautiful collection.....
Dicover ALL THINGS CLOTH.....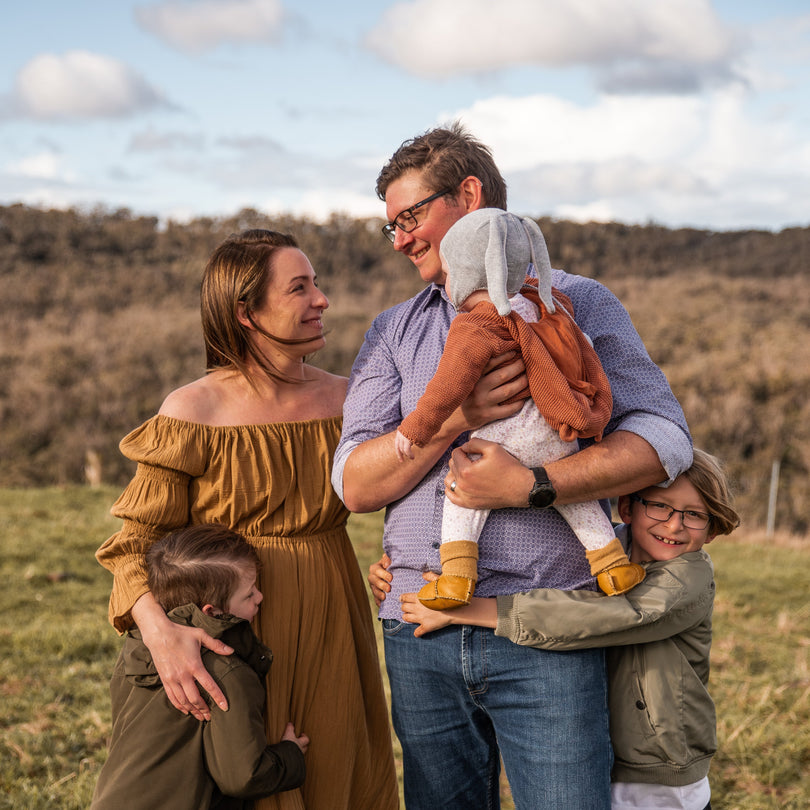 The Cloth Stash, let's be honest, is my excuse to satisfy my cloth nappy addiction (can they just stop being so pretty already!).

But The Cloth Stash is so much more.
I had purchased a few nappies that just weren't right for our little people & I was hesitant to buy more in another failed attempt at getting the right fit. Honestly, you just don't know if a nappy will work for you until you try it for yourself. And so I started The Cloth Stash...to help find ourselves & our customers that perfect cloth fit.

So what do I love the most about The Cloth Stash? Watching our wonderful customers start out on their cloth journey and ending up falling as much in love with cloth as I am.
CUSTOMER REVIEW
Thank you so much Rachael for our beautiful new baby bare nappies, I am so in love with them! I would highly recommend Rachael and the Cloth Stash to fulfill your cloth nappy needs and dreams. Rachael is so responsive and helpful, she always answers my questions in a timely way, and is so patient, understanding and generous with her time. Rachael also has helped me to figure out what cloth options will work best for my situation, and this kind of personalised assistance is most appreciated. I also love that there is free pick up if based in Canberra :) Thank you Rachael and the Cloth Stash!
CUSTOMER REVIEW
Rachael's customer service is unparalleled. She puts in real effort to find an answer to my questions even when she doesn't have the answer herself. She is friendly, responsive, communicative and honest. She has offered me solutions to saving on shipping costs whenever possible. I can't fault her customer service on a single interaction I've had with her. Definitely highly recommend her business and will continue to be a repeat customer!
CUSTOMER REVIEW
We love The Cloth Stash! Rachael's customer service is beyond amazing - she goes above and beyond to help you find the perfect nappy and fit. I love all the little extra touches, like my packages always smell amazing!! The hire option is great if you're starting out and don't know what nappies will work for your bub. 100% recommend!!
CUSTOMER REVIEW
With an amazing range and equally amazing knowledge, Rachael is a great one stop shop for all things cloth. Whether you're a first time cloth convert or an experienced old hand, you're sure to find your perfect cloth fit at The Cloth Stash.
CUSTOMER REVIEW
It was great to be able to order a couple of each to try and then come back to bulk my stash with my favourites! Such a great store
CUSTOMER REVIEW
Rachael is knowledgeable and incredibly responsive and generous with her customer service. The online community is also fun to be a part of! If I had my time again with cloth I would definitely trial a stash with TCS to save time and money finding the right brand for my baby. Would definitely recommend this small, local ACT business and thank you Rachael for being so accommodating with my order!
CUSTOMER REVIEW
TCS is such an amazing community to be apart of. Nothing is ever to much trouble and you are always made to feel like a VIP. I recommend TCS to anybody starting out cloth now simply because of the level of service.
CUSTOMER REVIEW
I did a hire pack and then a few larger orders and Rachael has been super helpful and her products great quality. Love that I can do local pickup. The hire packs are such a great way to start out with cloth and I'd recommend it to anyone who'd like to try cloth and isn't sure where to start.
CUSTOMER REVIEW
We have been so happy with our orders from TCS. Rachel is so easy to communicate with and has been so helpful answering a lot of questions and giving advice. We would happily buy again and again and recommend TCS to anyone!
CUSTOMER REVIEW
We wanted to use cloth nappies and I wanted to take on some of the mental load of raising our baby as my wife has enough on, so I took on the cloth nappies. I didn't know where to start and fortunately I started with The Cloth Stash - I cannot thank Rachael and The Cloth Stash enough for the help and advice given! From the financially accessible hire packages to replies asking for advice and assistance, Rachael has made this journey easy and fun!
CUSTOMER REVIEW
I've bought several nappies and accessories from TCS. Arranging local pick-up was very easy as Rachael is very responsive. Also she has safe lockers for collection, so you don't have to worry about items disappearing. I'm fully stashed now, but I'd defo buy from her again!
CUSTOMER REVIEW
The Cloth Stash is an amazing Canberran business selling a broad range of cloth nappies and related products. There is always a quick turnaround for delivery and local pick up!
CUSTOMER REVIEW
I've purchased recently from The Cloth Stash, where I bought a couple of things from a triple WAHM release. These products (a matching nappy, pod and wetbag) were on their way to me quickly after I ordered, which was the night before! 😱 These beautifully made products arrived safely and with a lovely handwritten note ☺️ I love that they stock beautiful WAHM products and support/work with these lovely makers! 🥰
CUSTOMER REVIEW
The Cloth Stash has been just amazing in helping me find all our favourite nappies. The night hire package was fabulous. It made our nights so much better by finding a leak free solution that is really comfy for our toddler - so we can all sleep through! Rachael has always been so supportive and responsive to all my random questions - making sure everything works and I can be confident in my purchases. I really love the easy and quick local pick up and the range of both new and second hand stash. I just wish the Cloth Stash had been around when we started our cloth journey. Thanks Rachael!